Salvezines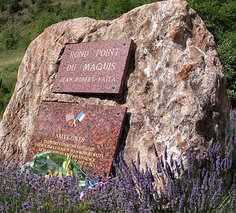 Town of the Axat's district, Aude (France), became municipality on July 24 th 1867. Salvezines, name origin would be: SALVAGINA on Occitan language (Venison).
The village is situated in the valley of the Boulzane, on the left bank of the river, along the side road; it lies in the middle of a small shadowed valley under lofty forested mountains.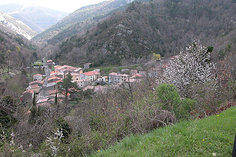 The village of Salvezines and the hamlet of Caunil, located on the slope of the mountain overhanging the village, compose the municipality.
Downstream the village picturesque strait allows the access of the village.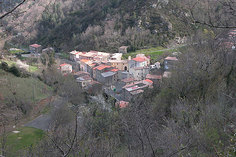 The forest of the Resclause located in the south of the Pic d'Estable (1495m), dominating the village, was used by the maquis to take refuge on 1944.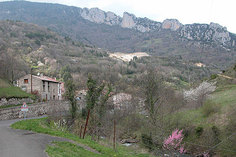 Departure from Carcassonne:
Go to departmental road 118 way to Limoux, across Limoux towards Quillan and Axat next
At the round about of the Allies Bridge before Axat, turn on to the left hand to departmental road 117, direction Lapradelle and Saint Paul de Fenouillet
In the village of Lapradelle, turn on to the right hand, road 22, for 3,5 kms to Salvezines
Departure from Perpignan:
Exit direction Narbonne follow on to Foix direction, departmental road 117
And after Estagel and Saint Paul de Fenouillet to continue to Lapradelle
And in the village turn on to left hand to Puillaurens and Salvezines next