Jean Cosiales alias SAMSON


I worked as a mechanic in the garage of the youth camp Mors la Jolie in the Cantal.
One day, the partisans asked us to prepare two trucks for them. Later on they pretended to attack us and stole the trucks. The camp priest came and told me I was suspected of having helped the partisans and that I would be sent to Germany very soon.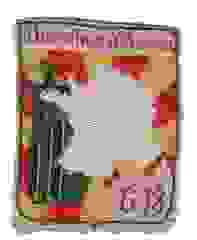 I then decided with Jean Sanchez Jean Sanchez (Jonquille) to desert the camp and join the Maquis Jean Robert in the Aude.
I was part of the group that attacked the supply depot Couiza.
I served as the maquis' liaison officer.
At the liberation, I joined the 2nd battalion commanded by Jean-Louis.
I participated in the liberation of Carcassonne and Narbonne.
I joined the army as a volunteer serving for 6 months and became a sergeant major. I was demobilised on May 1st 1946. Many soldiers in the army then were supporters of Petain and I did not like it.